Rare Bear Speed 400



Given the outstanding performance of my first Bearcat, I just had to build a second airframe as Rare Bear, one of the most successful racers in the history of Reno racing. Modifications consisted of adding the aerodynamic tail cone, forming a low-profile canopy and clipping the wing tips. Plans and construction notes are available for $20 including shipping, and vacuum-formed canopies are available for $10. You can order by mail or click here for fast, convenient on-line ordering.



CNC-cut foam wing cores are available from

FlyingFoam.com

. E-mail them for price and availability.

As a special order, we now have available the AeroShell and Rare Bear decals. There were specially prepared by ModelGraphics, and cost $15 per set.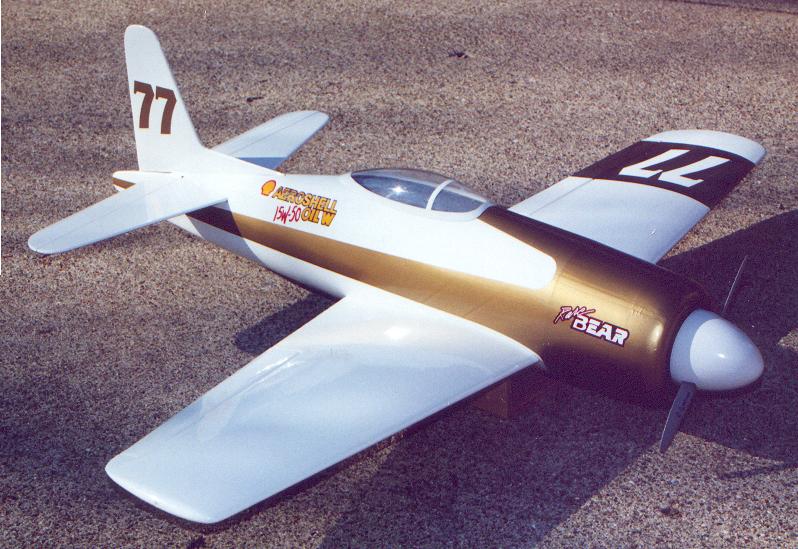 My Rare Bear Reno racer was modified from a production F8F-1 Bearcat kit. The model was powered by an AstroFlight brushless 020 motor and 7 X 700AR cells. Covering was white and metallic gold Ultracoat. All up weight was slightly over 20 ounces with the larger battery, and performance bordered on hair-raising!